Atlanta, GA, December 21, 2017 – In conclusion of the donation initiative starting October 1, TowerPoint Capital donates to the American Red Cross in an effort to assist with hurricane and disaster relief affecting our communities. Even though the hurricanes occurred months ago, the American Red Cross is committed to being part of the long-term recovery effort.
After Hurricanes Maria, Irma, and Harvey, the communities of Puerto Rico, Texas, and the southeast United States need help to recover and get back on their feet. The American Red Cross provides emergency support, shelter, food, and comfort for those affected by natural disasters. Once the communities begin to recover, the American Red Cross shifts to long term recovery efforts and work alongside community and government partners.
The important work the American Red Cross does to help Americans during their time of need is something the TowerPoint team is honored to support. The TowerPoint team believes good corporate citizenship is key to developing a successful organization. To learn more about the American Red Cross Hurricane Relief, click here. To learn more about TowerPoint Capital's philanthropic initiatives, click here.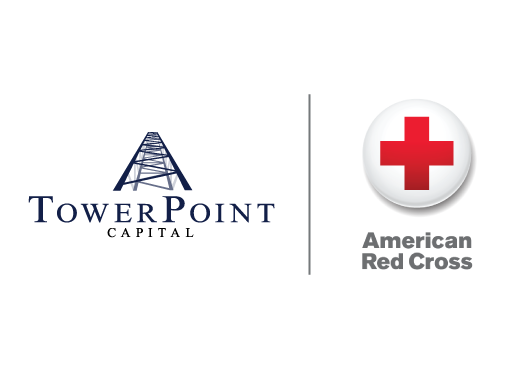 About American Red Cross
The American Red Cross prevents and alleviates human suffering in the face of emergencies by mobilizing the power of volunteers and the generosity of donors. The American National Red Cross is registered as a 501(c)(3) non-profit organization.
About TowerPoint Capital
TowerPoint Capital is a leading institutional investor in and manager of wireless real estate across the United States. Since 2007, we have created long-term value for our landlord and corporate partners by emphasizing the company's core values — Knowledge, Professionalism, Integrity, Partnership. TowerPoint's leadership team possesses fifty years of combined experience, having invested in (or financed) over $1 billion in telecommunications infrastructure and real estate-related assets. TowerPoint is headquartered in Atlanta, GA with satellite offices around the US.