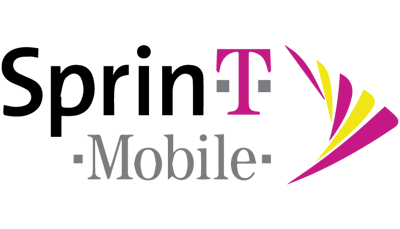 News in the wireless industry has sounded like a broken record this year. Back in March, a Sprint T-Mobile deal was a hot topic with many news articles circulating with speculation that the two major wireless carriers would get together. However, nothing happened and talks began to die down. Until recently, a new Reuters report got the rumor mill started all over again. Will Sprint and T-Mobile merge before the end of 2017?

According to a recent Reuters report on September 22, T-Mobile and Sprint have tentatively reached an all stock deal and hope to have the details finalized by the end of October. Majority owner of Sprint, SoftBank, will own 40-50% of the combined company while Deutsche Telekom, owner of T-Mobile, will own the majority, according to Reuter's sources. It is expected that T-Mobile's current CEO, John Legere, to lead the new company.

T-Mobile and Sprint are confident a deal will pass this time[1] due to the current state of competition in the wireless industry, improved regulatory environment for telecom mergers, and 5G expansion. For the first time since 2009, the FCC said that there is "effective competition in the marketplace for mobile wireless services." With this favorable review, it could convince the FCC and Department of Justice that the wireless industry is competitive enough to allow two major wireless carriers to consolidate. Another win for a possible merger is the recent approval of the head of Department of Justice's antitrust division, Makan Delrahim. He is predicted to be favorable to mergers and consolidation.

Lastly, the wireless industry as a whole is trying to launch itself into 5G. Infrastructure being the biggest hurdle, Sprint and T-Mobile could argue that a combined wireless carrier will be able to execute 5G better than if a part. A combined Sprint and T-Mobile will put it just behind AT&T and Verizon with an estimated 130 million wireless subscribers.

Consult a Wireless Lease Professional




Will the possible merger affect cell site lease owners with a Sprint or T-Mobile site on their property?
Cell site decommissioning is common after a wireless merger due to the overlapping of sites. Consolidation occurred after the following mergers: Sprint/Nextel, AT&T/Cingular, T-Mobile/MetroPCS, and others. If a Sprint T-Mobile merger occurs, some wireless analysts are predicting aggressive cell site decommissioning due to their highly comparable competitive footprint and network overlap. Both carriers already have dense coverage over most urban and suburban areas therefore if a merger occurs, those sites will not be needed to be kept for coverage reasons. In past wireless mergers, even sites as far as 1 mile apart were decommissioned. If you are a landlord with a Sprint or T-Mobile lease, consult a wireless lease expert to decide if your lease is as risk if there is a Sprint T-Mobile merger announcement.
or call (866) 574-2355
Want to read more information regarding the possible Sprint T-Mobile merger?
https://www.forbes.com/sites/greatspeculations/2017/09/25/will-the-t-mobile-sprint-merger-finally-come-to-fruition/#18ce3ddb7404
https://finance.yahoo.com/news/exclusive-t-mobile-sprint-close-112315976.html
https://www.bloomberg.com/news/articles/2017-09-19/sprint-t-mobile-are-said-to-agree-on-deal-ownership-structure
https://www.bizjournals.com/kansascity/news/2017/09/29/sprint-tmobile-merger-doj-delrahim-antitrust.html
[1] In 2011 and 2014, Sprint and T-Mobile attempted to merge however due to lack of support in the FCC and DOJ, the mergers were halted citing anti-trust concerns.