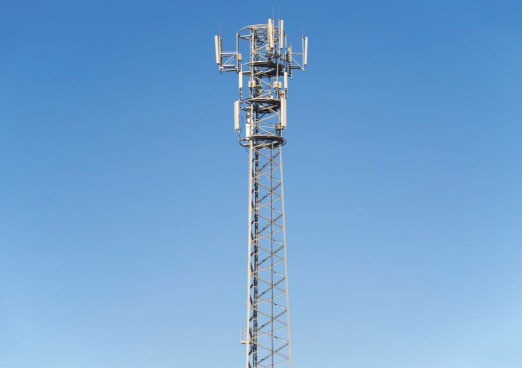 Hurricane Irma and Hurricane Harvey mark the first time two category 4 Atlantic hurricanes made landfall in the same year. Both hurricanes affected millions of people and it's estimated to have caused $290 billion in damages (Source: Accuweather). As the country is beginning to rebuild, how did wireless infrastructure hold up during the historical and catastrophic hurricanes?
Cell phone service is relied on now more than ever before as more people are choosing to opt out of landlines. During an emergency or natural disaster, access to wireless service is imperative. People use their cell phones for more than just a phone call - such as seek emergency services, reach loved ones and get vital information.
If a cell tower or cell site is not operating after a storm or weather event, it is usually due to power outages in the area. Cell towers are only required to have batteries that provide power to first responders for up to 12 hours. If the power is out in the area of a cell site, some towers have generators that will provide power and service to the area, however it is not a requirement.
Wireless carriers have made significant improvements to their networks to ensure that they have backup power available to cell sites and switching locations in case commercial power is lost. Thanks to local building codes, towers and cell sites are built to withstand wind and flooding from category 4 and 5 hurricanes. According to a Sprint spokeswoman, "While we do occasionally have equipment damaged on towers due to high winds (generally antennas) it is extremely rare for a tower to have structural failure."
Hurricane Harvey
Hurricane Harvey hit the Texas coast on August 25th as a category 4 hurricane with wind topping at 130 mph and dropping 40 – 50 inches of rain in Houston and surrounding areas. Despite unprecedented flooding, millions were still able to use their cellphones.
Cell towers are built to withstand strong hurricane winds but category 4 hurricane winds' can still take a toll on some. According to the FCC, 320 out of 7,804 cell sites were down in affected areas in Texas. In an effort to restore service, wireless carriers use a combination of specially trained repair crews, generators, drones, mobile communications centers, and cellular sites on wheels called "COWs".
"There was really very little loss of mobile service in Houston, across all carriers," a T-Mobile spokeswoman said. " FCC Chairman Ajit Pai announced on September 12th that more than 96,000 calls were made to Houston's main 911 emergency response center, many of which were from wireless phones. "Many of the more than 11,000 people rescued by the Coast Guard were found because of wireless calls," Pai said. "That includes one 14-year-old girl who was saved after telling Siri, 'Call the Coast Guard.'"
Hurricane Irma
Florida was hit with their own historic category 4 hurricane on Sunday, September 20th. The cellular infrastructure of Florida did not fare as well as it did in the Houston area. The affected disaster area from Hurricane Irma caused more than 27% of cell towers to lose service. Of the more than 14,500 cell towers located in the disaster area, nearly 4,000 cell towers had lost service as of Sept. 11th.
"The faster the power comes back on, the faster all telecommunication services can get back on," a T-Mobile spokeswoman said Tuesday. "The power outages are just everywhere. It's definitely causing a lot of effect across the board. "As of Tuesday September 12th, 90% of Verizon's sites were working, 80% of T-Mobile sites, and 70% of Sprint cell sites. "Massive refueling operations are underway to ensure those sites without commercial power continue in service for our customers and first responders," Verizon said in a statement.
Looking to help? Here are some of the organizations providing urgent relief and essential services:
American Red Cross: The organization is opening shelters, sending supplies and putting volunteers in place around Florida. You can donate online or text "IRMA" to 90999 to chip in $10.
Americares: The nonprofit is accepting donations on its website.
Global Giving: The crowdfunding site is raising money to provide relief to survivors, including food, water and medicine, in the U.S. and the Caribbean. You can contribute here.
Salvation Army: Support disaster relief efforts by calling 1-800-SAL-ARMY, text "STORM" to 51555 or donate online at http://helpsalvationarmy.org
For more, click here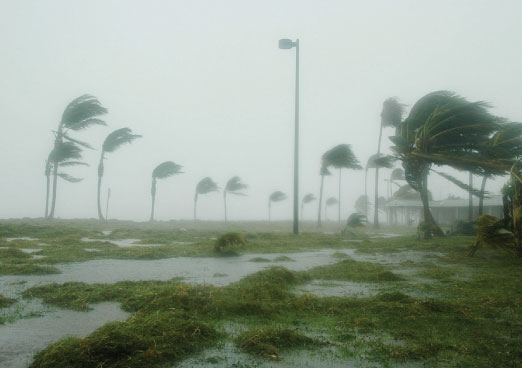 Did you know TowerPoint Capital is partnering with the American Red Cross? Between October 1 and December 31, 2017, TowerPoint Capital is partnering with American Red Cross to raise funds for those affected by Hurricane Harvey, Hurricane Irma, and Hurricane Maria.
Sources:
http://money.cnn.com/2017/09/08/technology/business/carriers-hurricanes/index.html
http://fortune.com/2017/08/30/hurricane-harvey-cell-backup-power/
http://www.aglmediagroup.com/chairman-pai-praises-tower-industry-hurricane-recovery-efforts/
https://weather.com/storms/hurricane/news/hurricane-irma-harvey-landfall-category-4-united-states-history