Wireless industry analysts are making bold predictions of what is to come in 2017. Since the start of the New Year, rumors of a Sprint T-Mobile merger have resurfaced. In an effort to make sense of all the speculation, below are the top 5 things site owners need to know about the recent Sprint/T-Mobile merger rumors and how or if that could have an effect on wireless leases.
1. Sprint's majority owner, SoftBank, is willing to secede ownership of Sprint to make a deal with Deutsche Telekom, majority owner of T-Mobile.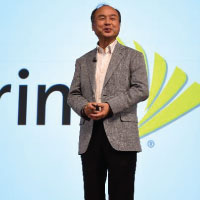 According to a Reuter's source, SoftBank is willing to give up its majority stake in Sprint in order to close a merger with Deutsche Telekom, majority owner of T-Mobile. Such a deal would create a giant rival in an already uber-competitive US mobile market. If the deal were to occur, Verizon would have 35% market share, AT&T will have 32% and the newly formed T-Mobile/Sprint will have 31%. Furthermore, the chairman of SoftBank and Sprint, Masayoshi Son, recently said during a company's quarterly earnings call, "We may buy, we may sell. Maybe a simple merger, we may be dealing with T-Mobile, we may be dealing with totally different people, different company."
2. Carriers are banned from communicating during the current FCC spectrum auction
SoftBank has not approached Deutsche Telekom due to an ongoing spectrum auction. The Federal Communication Committee or the FCC imposes strict anti-collusion policies during spectrum auctions that prohibit discussion between carriers. The auction is expected to last until the end of March. Therefore, if any deal is to be discussed between SoftBank and Deutsche Telekom, talks for such a deal will not start until April.
3. T-Mobile is much more valuable since the last merger attempt between Sprint and T-Mobile in 2014
In 2014, SoftBank and Sprint attempted to buy T-Mobile but was quickly shut down due to strict anti-trust regulation. Now in 2017, the value of T-Mobile has increased by roughly 66% - from $30 billion to $50 billion. Inversely, Sprint's value is the same as it was 3 years ago at $36 billion. As a result, T-Mobile surpassed Sprint as the #3 carrier while pushing Sprint to 4th. Due to T-Mobile's increased value, SoftBank and Sprint have to take a different approach if they want to get a deal done. Instead of SoftBank purchasing T-Mobile, SoftBank could become the seller and T-Mobile could now become the buyer.
4. Is Trump administration likely to approve a Sprint/T-Mobile Merger?
Traditionally under Republican administrations, business regulation is reduced. Because of this assumption, analysts are predicting a more favorable environment to approve a Sprint/T-Mobile merger. Analysts are not expecting it to be easy however they are expecting the regulatory environment to be more open to the idea than it was during the previous attempts under the democratic administration of President Obama. The stock market is helping this assumption as well. Since the election of President Trump, T-Mobile and Sprint stock have been on a steadily increasing trend thus showing the stock market's support in the possibility of a Sprint/T-Mobile merger.
5. If a Sprint/T-Mobile merger occurs, cell site decommissions historically follow
At the moment, the market and recent news are leading the industry to believe that a merger attempt is likely, however no one knows for sure. As a site owner, it is important for you to be aware of these rumors and to prepare your wireless real estate accordingly. Historically in the past, wireless mergers result in cell site decommissioning as a way to achieve synergy through cost cutting and increased efficiency. Decommissioning is the act of taking a cell site down thus terminating the associated cell sites' leases. Back in 2013, T-Mobile decommissioned 10,000 sites after its merger with Metro PCS. Therefore, potential industry mergers could have an effect on cell site leases.
What now?
Let's have a conversation. The wireless industry is constantly changing and can be difficult to understand. We invite you to call and ask questions about the current merger rumors. We are here to lend our industry expertise in hopes of equipping you with the tools so that you can make the best decision for your wireless lease during these changing times.
Sources:
http://www.reuters.com/article/us-sprint-corp-m-a-t-mobile-us-exclusive-idUSKBN15W26E
http://www.capacitymedia.com/Article/3663268/News/SprintT-Mobile-US-merger-talks-on-again-says-report.html
http://www.usatoday.com/story/tech/2017/02/17/report-softbank-trying-revive-t-mobile-sprint-merger/98058554/
http://www.cnbc.com/2017/02/17/softbank-eyes-sprint-t-mobile-deals.html
Image sources:
https://www.forbes.com/sites/stephenharner/2015/08/12/softbanks-masayoshi-son-vows-to-turn-sprint-around-announces-massive-buyback/